Welcome to Wedding Flip Flops
The UK's favourite Wedding Flip Flops store. Here you will find our best selling Wedding Flip Flops, perfect for every wedding, party or special occasion, when tired and weary feet need a break from shoes.
Wedding Flip Flops don't just make an excellent and welcome wedding favour, they take good care of your guests too, especially if they're walking around at the wedding reception in bare feet, which very often happens.

Flip Flops prevent your guests walking on often unseen hazards that may be found on the dance floor or around the venue, spilled drinks, broken glass (accidents do happen), gravel driveways and many other non foot friendly surfaces.

Wedding Flip Flops, the essential and most perfect wedding favour! Buy yours here today...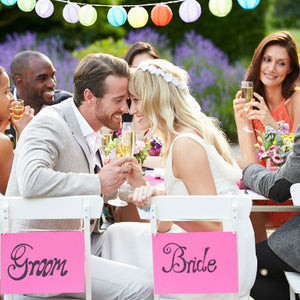 Summer Special Offer - FREE Organza Bags with every pair of WHITE Flip Flops
When you buy our Zohula White Flip Flops will we send you a FREE Organza Bag for each and every pair you order.
Our luxury organza bags come complete with a white ribbon drawstring, perfect for presenting the flip flops to your guests, they also make excellent keepsake bags for your other wedding favours too!
Wedding Flip Flop Baskets